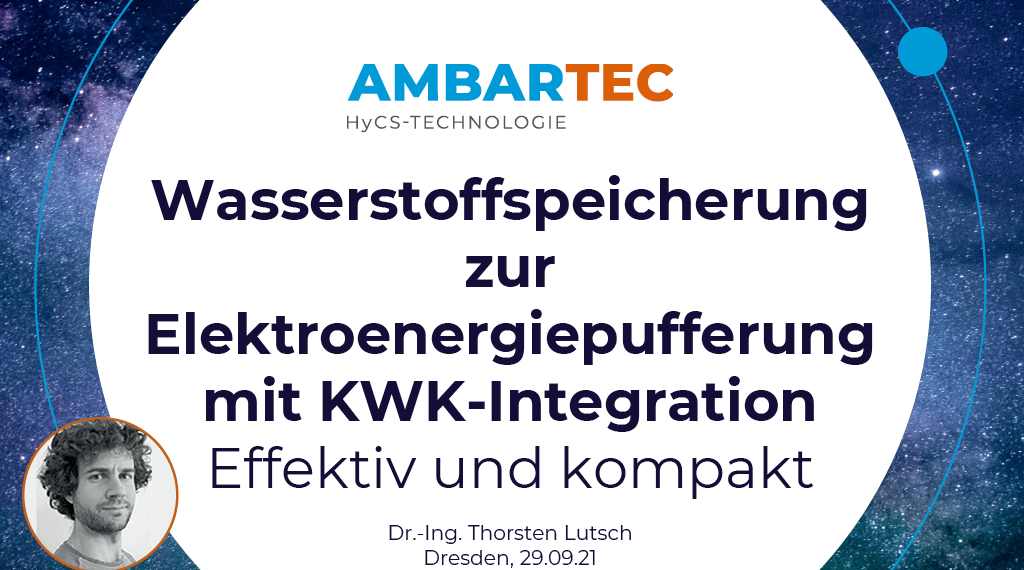 AMBARtec at Dresden District Heating Colloquium
At the 26th Dresden District Heating Colloquium of the AGFW on September 29, 2021 Dr.-Ing. Thorsten Lutsch presented the process engineering principle and the mode of operation of the HyCS® technology to an expert audience.
Der Vortrag war im Themenfeld Neue Technologien angesiedelt und stieß auf großes Interesse der rund 220 Teilnehmenden. In den nächsten Tagen werden die zahlreichen Kontakte aus den Nachgesprächen vertieft werden.
Die Präsentation können Sie hier herunterladen.