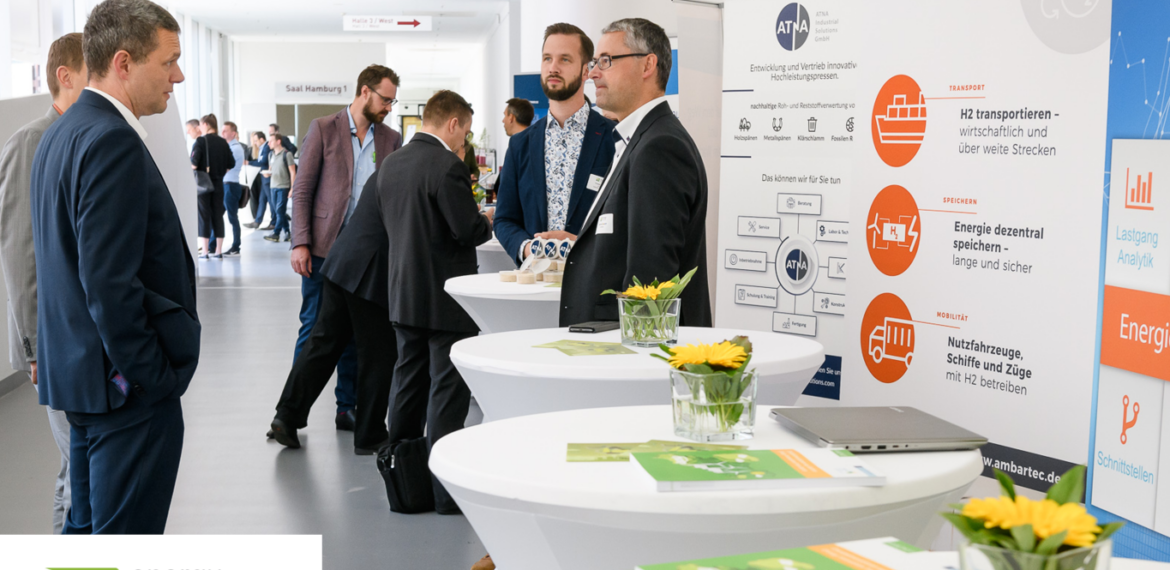 AMBARtec at Energy Saxony Summit on 2 June 2022
On 2 June 2022, the Green Economy was the topic of exhibitions, lectures and meetings at the Dresden Trade Fair Centre. AMBARtec was there.
Mit welchen Lösungen gelingt die Gestaltung des Wandels hin zu einer auf Nachhaltigkeit, Klima- und Umweltschutz ausgerichteten Wirtschaft bei gleichzeitiger Gewährleistung einer bezahlbaren und sicheren Energie- und Rohstoffversorgung? Der ENERGY SAXONY SUMMIT ist eine Konferenz zur Vernetzung der Akteure der sächsischen Energiebranche und vereint neben Keynotes aus Wirtschaft, Wissenschaft und Politik zukunftsweisende Fachvorträge sowie eine begleitende Firmenausstellung. Auf dem jährlich stattfindenden Event werden Trendthemen diskutiert und innovative Technologielösungen und Dienstleistungen vorgestellt, mit denen die Energiewende sowie der Übergang zu einer "Green Economy" erfolgreich gestaltet werden können.